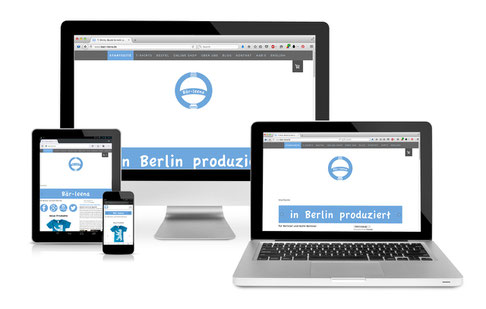 Zusätzlich zu den Bär-leena Produkten erstellen wir für euch auch jegliche Art von Grafikdesigns. Sei es für Webseiten, Flyer, Textilien usw.
Hier findet ihr den Link zur Webseite: www.godedesign.com oder ihr folgt Gode auf twitter: https://twitter.com/GODE_design
In addition to creating Bär-leena Products, we also have a graphic design business, gode design.
Here is a link to our website: www.godedesign.com
or follow us on twitter https://twitter.com/GODE_design
Gode's Design helped to make Bär-leena's Website easier for our customers to use!  Here's a look at it's simplicity. :)